Our Story
Children don't get to experience the warmth and love of homemade baked goods anymore, because most parents buy pastries from grocery stores. Do you remember how happy it would make your heart when you came home after school and smelled freshly-baked bread? Or that feeling in your stomach just before taking a bite into the sweetest cupcake on earth? It's time for us to go back to baking our own goodies so we can show our children all those same feelings again!
The world is busy and everyone has demands on their lives. As you know, we now live in a two-parent workforce where both parents have demanding jobs which keep them fully occupied with little time to prepare homemade meals for the family. I'm sure this leaves you feeling like there will never be enough hours in the day or energy left at night just to get everything done! This leads us back around your kitchen: who has time to bake?
It's not easy to bake delicious treats. The process takes a lot of time and patience, but our baking tools are here to make the job easier for you! Our products are made with high-quality materials that will help your kitchen stay clean while still helping produce tasty goods in no time at all. And best yet? You won't have to spend as much time in the kitchen!
About the Owners
The founders of KPKitchen are two brothers who loved baking pancakes with their mom every Sunday. Although this time together brought them joy, the inconsistent pancake shapes and disarray created by a traditional batter spatula were frustrating to clean up after. They discovered that they could reinvent what it means to cook pancakes in your own kitchen without any mess when Kevin and Patrick Keller came up with an invention for perfect-sized pancakes each time!
From there, Kevin and Patrick went on to create even more products to help every kitchen experience be as fun and mess-free as possible, eventually starting KPKitchen as we know and love it.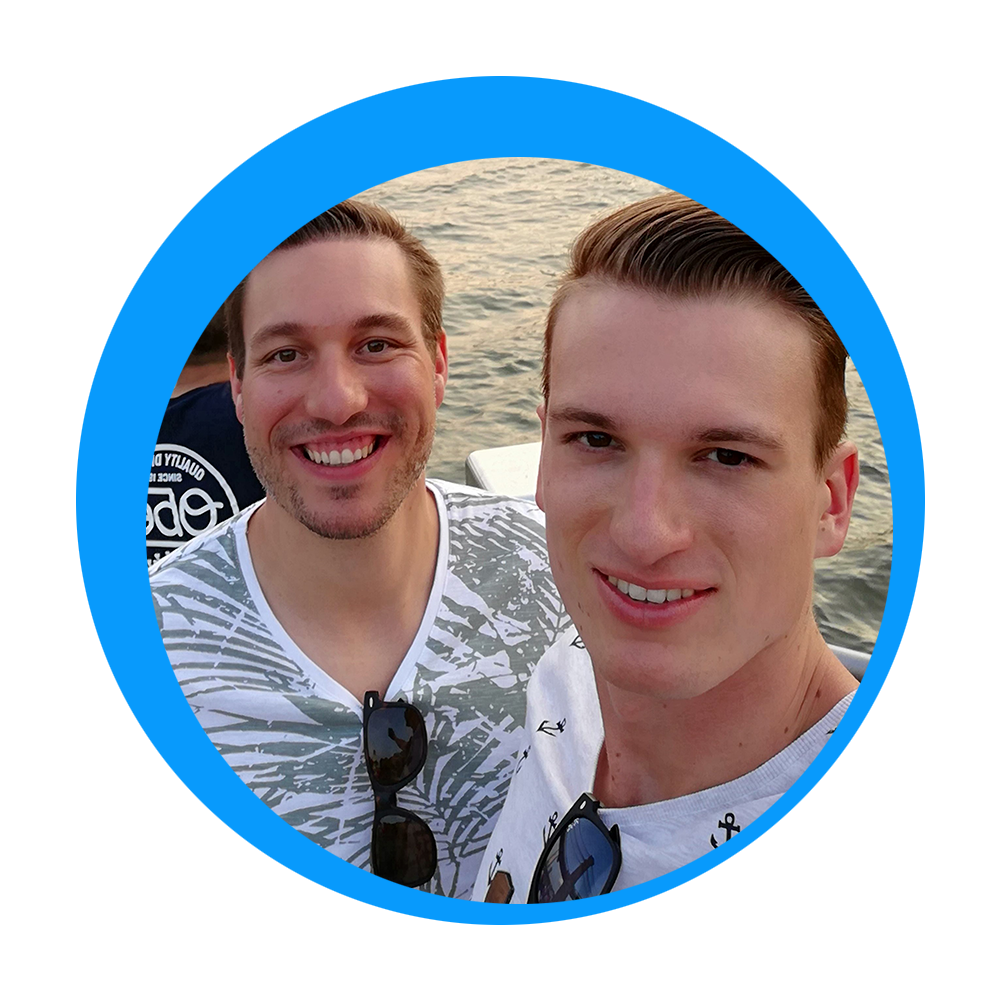 Why Choose Our Products?
When you choose a KPKitchen product, you can rest assured knowing that you're receiving the best quality of durable and non-toxic materials for a truly mess and stress-free kitchen experience!
Take our set of four Liquid Measuring Cups, for example. Not only are these uniquely designed cups super easy to clean and stackable for easy storage, they also feature a special angled surface to show you the measurements from above!
We also have our Syrup Dispenser, made with durable, microwave-safe glass and featuring an easy-pour metal lid.
Our Silicone Baking Mats, Pastry Mats, and Muffin Pans are all made with LFGB-grade silicone. They're safe to use and are dishwasher safe! Plus, the Muffin Pans even come with free paper muffin cups!
Our wooden Decorative Coffee Table Tray is the perfect addition to any coffee table or living room, and ships in special secure packaging to keep it safe in transit! Oh, and it comes with two bonus coasters.
We're not done yet!
For durable, high-quality measuring cups that won't bend, break, or lose their measurements, we have our Stainless Steel Measuring Cups and Spoons! This set includes a BONUS conversion chart and leveler, and is made with the highest quality 18/8 stainless steel.
Lastly, we have our Baking Sheet with Wire Cooling Rack set. This set comes with unique silicone feet for the cooling rack to keep it from sliding and prevent scratches on the pan or your countertop! Plus the pan is made of the highest quality aluminum and won't warp, while the cooling rack is made of the highest quality 18/8 stainless steel!
Meet Our Team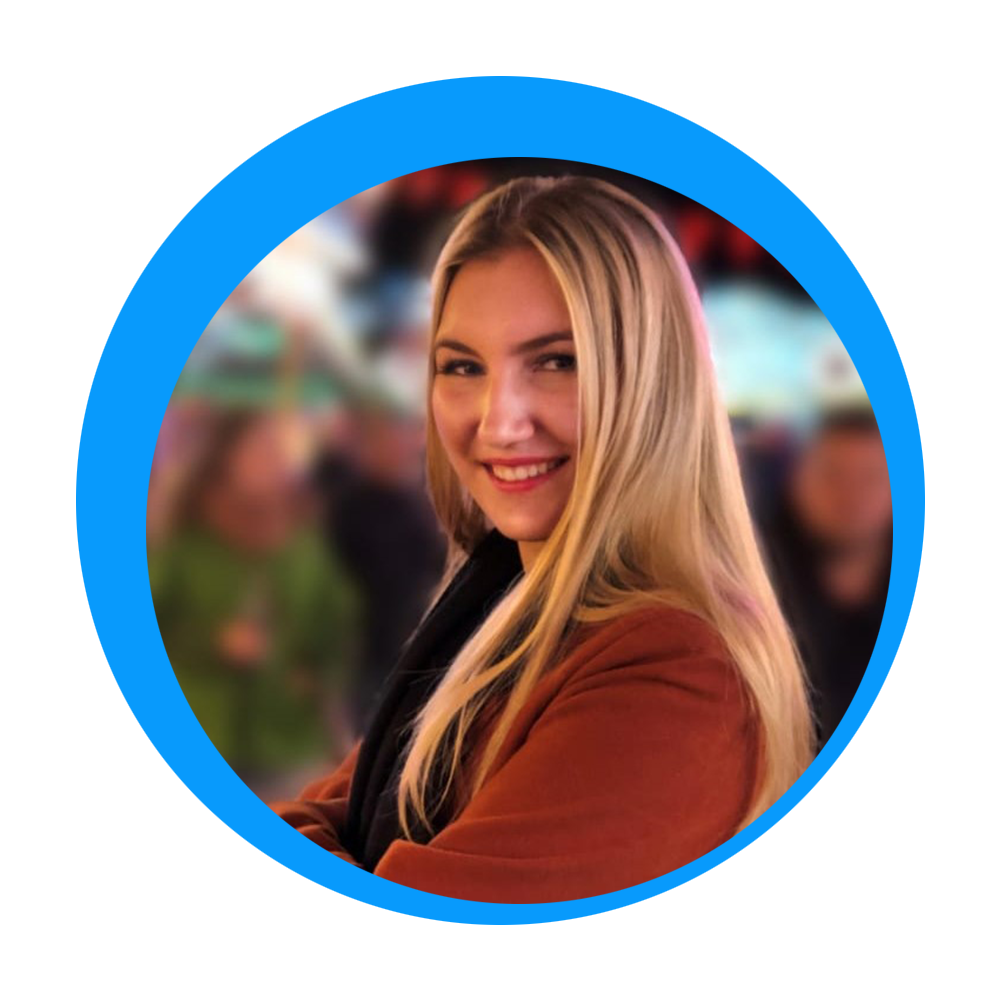 Melanie - Content Creator
Melanie is a star content creator, single-handedly responsible for almost everything that is seen by you, the customer!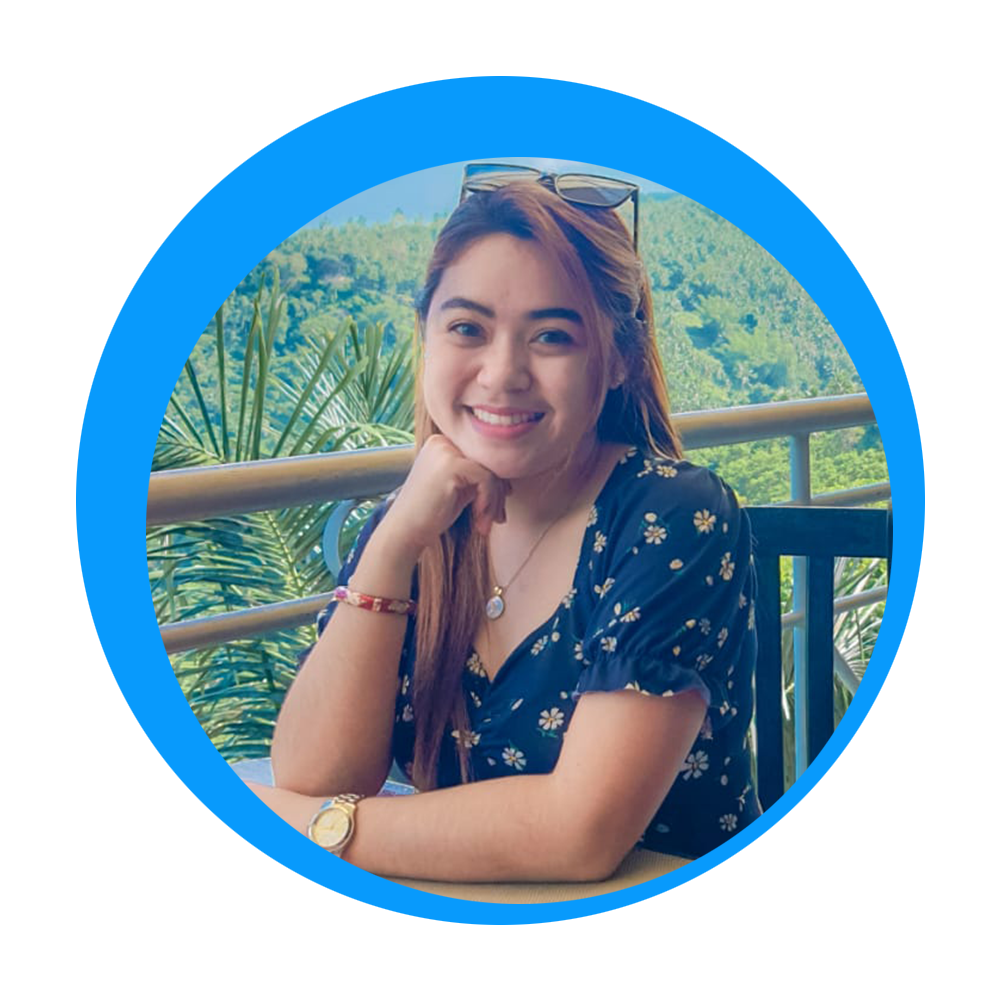 Feelross - Customer Support
Without Feelross, we wouldn't be able to say "Satisfaction Guaranteed!"